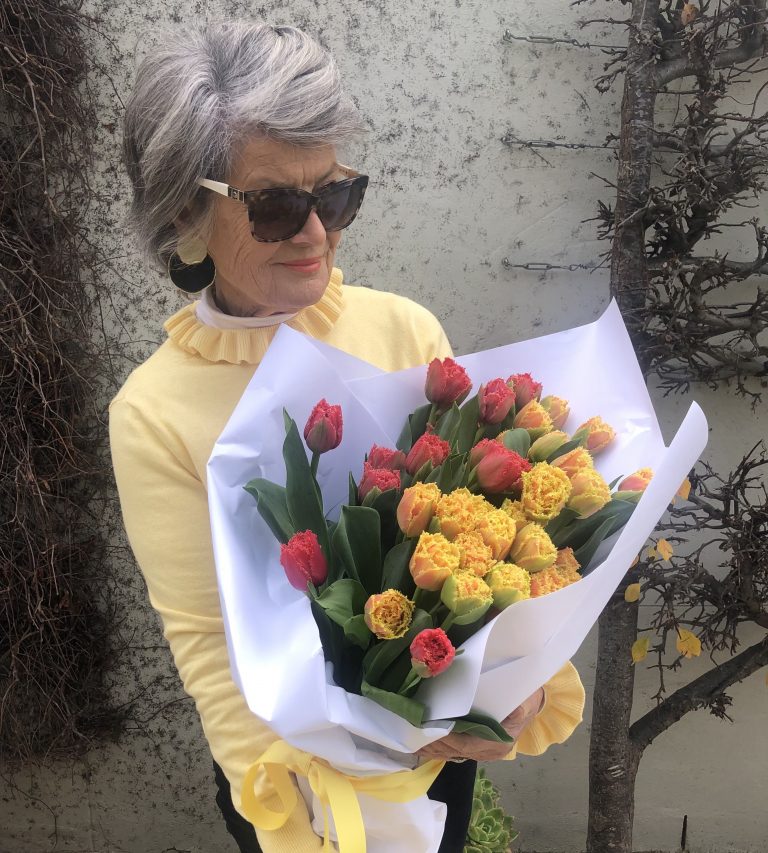 Geelong Florist
Judy Chirnside is known throughout the region for an illustrious career in floristry.
Since opening her first store more than thirty years ago, Judy has provided flowers for special events and individuals across Geelong, Surf Coast, Bellarine Peninsula and Melbourne.
Now working from her home studio, Judy's commitment to gathering the best fresh flowers to create magic for her clients remains unwavering. Judy works with only the best, freshest flowers, hand-picked at market in the morning.
Judy's Pick
Judy has picked a handful of her favourite floral arrangements right now. Please call (03) 5229 5501 to place your order. See Judy's full range of flowers in the collection.